Little Nest Portraits owner Indre Both didn't realize how passionate she was about photography until she became a mom. With degrees in business and education, Both worked for a big accounting firm before going into teaching, then turned her photography passion into a small business. She's a mom to a blended family of five children: Emily, 8; Ella, 11; Caroline, 13; Luke, 15; and Savannah, 17.
"After a few years of photographing families mainly on the weekends or when kids were in school, it became clear that I needed to pursue a larger scale vision for this business," Both said. "Having worked in corporate accounting and as a teacher, I have always enjoyed the idea of working in a team setting. The vision for Little Nest was to open the studio and create a tightly knit team where we can use our individual talents for the same pursuit of creating enjoyable experiences for our clients – many of whom have become friends of ours over the years." 
Both takes pride in being a women-owned and women-led business. The Little Nest team is made up of all moms, so they have been there and can relate to kids' shy first steps into the studio, to them quickly running to the play area and snack station.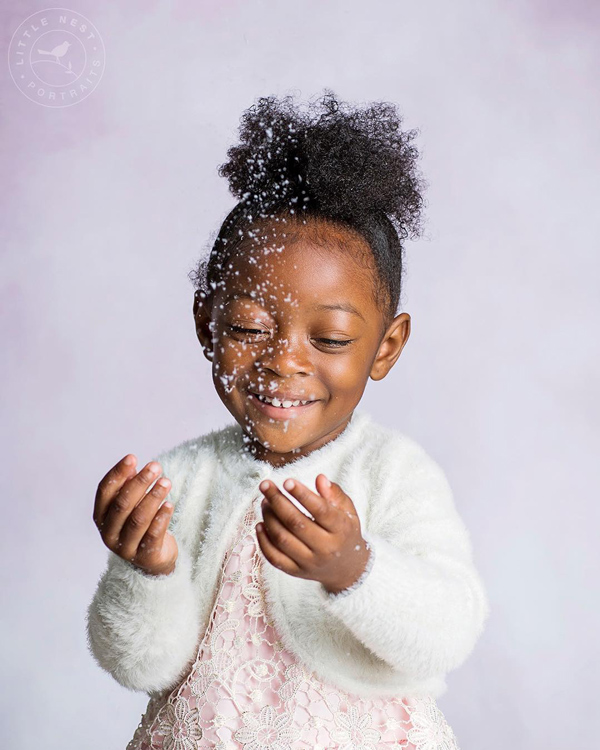 "As a small, woman-owned business, we face our share of challenges in this current environment, but my staff and I also feel daily encouragement when we have families walk out and say, 'Wow, that was so easy!' We encourage everyone to celebrate the simple everyday moments," Both said.
Little Nest offers a variety of photography services that include:
Maternity
Newborn
Children & family
Baby's first year
Outdoor locations, including exclusive farms with blooms around Charlotte area
Professional headshot
Product and branding photos
Editing services
In-home wall art design
Photo products, printing, including albums, custom sized wall art – framed and frameless
"We love that families of all ages are able to have gorgeous photos taken by Little Nest that capture special moments," said Bonnie Little, who manages Waverly for Childress Klein.
The Waverly studio is nearly 2,000 square feet and is easily accessible. Both is proud of their five-star customer service and responding to their clients with availability and attention to detail during consultation, actual session, ordering meeting and follow-up process. Their goal is to make this a great experience that customers want to enjoy with your family for more than just the ever-popular holiday time photos.
For more information about Little Nest Portraits, visit www.LittleNestStudio.com or follow them on Instagram or Facebook.