As the summer days start to wind down, it's that time of year again – back to school! The start of a new academic year brings excitement, anticipation, and an opportunity for new beginnings. But it's not just the kids who can benefit from this fresh start. Parents, guardians, and anyone looking to recharge and rejuvenate can do so at Waverly. Our vibrant shopping destination offers an array of experiences to help you feel your best while the kids are back in school.
Start the school year with a fresh look! Modern Salon & Spa and V's Barbershop at Waverly provide top-notch hairstyling services for both men and women. Whether you're looking for a trendy haircut, a classic style or a complete makeover, their skilled stylists will ensure you leave feeling confident and ready to take on the world.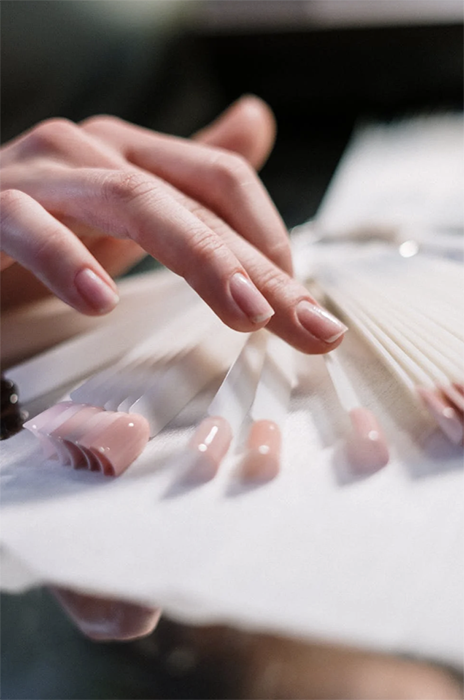 After the summer chaos, it's time to treat yourself and show some love to your hands and feet. Polished Nail Bar offers a relaxing and luxurious experience with a wide range of nail services. From manicures and pedicures to nail art and custom designs, you can personalize your nail care and indulge in some well-deserved self-care.
Escape the back-to-school hustle and find tranquility at The Invigory's Waverly location. Unwind in their serene atmosphere with soothing treatments, helping you destress and recharge for the upcoming academic challenges like cryotherapy, salt rooms and more. Invigory offers the perfect respite for a well-deserved break during the busy back-to-school season.
Sending the kids off to school can be both exciting and exhausting. Take some time for yourself and unwind at Hand & Stone Massage & Facial Spa. Choose from a variety of rejuvenating massage therapies and skin treatments to ease any tension and stress. You'll leave feeling refreshed and recharged, ready to tackle whatever the day brings.
Bond with Your Little Ones at Small Hands Big Art: While the older kids are occupied with their studies, why not spend some quality time with the little ones? Small Hands Big Art is an excellent place to nurture creativity and imagination in children. This unique art studio offers art classes and workshops designed for kids aged 1 to 14 years old. It's a wonderful opportunity for kids to learn and express themselves through various art forms while having fun.
Waverly is not just a place for personal care and family fun; it's also a fantastic shopping and dining destination. Browse through a wide selection of boutiques, fashion stores and specialty shops to find unique items for yourself or your loved ones. After a day of shopping, treat yourself to delicious meals at the various restaurants and cafes that cater to diverse culinary preferences. In conclusion, the back-to-school season is the perfect time to focus on self-care and rejuvenation. Waverly in South Charlotte provides an excellent opportunity to do just that.
Whether you want to freshen up your look, relax and unwind, bond with your little ones, or explore unique shopping and dining experiences, Waverly has something for everyone. As you prepare the kids for another exciting year of learning and growth, take a moment to embrace this season of change and invest in yourself.
Visit Waverly in South Charlotte to create memorable experiences that will leave you feeling energized, revitalized and ready to tackle whatever life throws your way. After all, self-care is the key to being the best version of yourself – and Waverly is here to help you achieve just that. Happy back-to-school season!