When Roark Basham and Rowman Basham opened Cafe Moka, an espresso and brewed coffee bar, at Waverly in the summer of 2018, the two brothers were making a return to their old stomping grounds. From 1982 to 1985, the Basham family lived in nearby Matthews, just a few miles from the mixed-use community, before relocating to Virginia.
"I remember going to Eastland Mall and Carowinds," says Rowman, who was 10 years old when his family moved here. "Charlotte has changed a lot since then, obviously."
Rowman, Roark and their brother Rhett opened their first Cafe Moka location in Virginia Beach in 2010. The concept came from Roark, a coffee fanatic who spent nine years with Starbucks, working his way up from barista to district manager.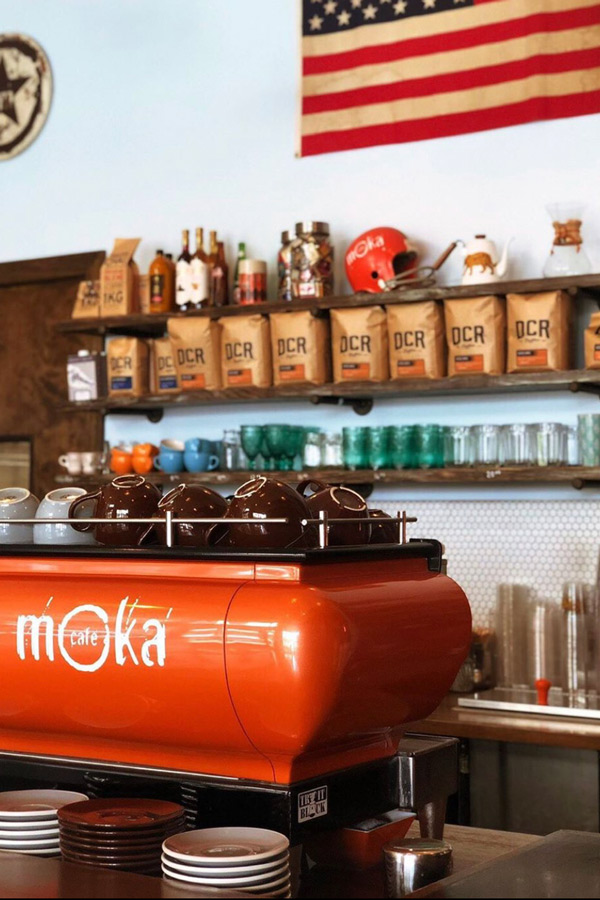 "Once he got to district manager, he was no longer dealing with coffee and customers," says Rowman. "He just always had a dream of opening his own coffee shop."
In 2016 the brothers opened their second location in Virginia Beach, at Regent University, and that summer Rowman moved to Charlotte for a sales position with a software company. Rowman told Roark about the growth taking place in south Charlotte, and with the lease on their original shop about to expire, the brothers made the decision to close that store and open a new location in Waverly.
Roark handles the day-to-day operations at Cafe Moka and also oversaw the interior design of the Waverly store, which features vintage Americana décor and a homey, comfortable atmosphere. The menu features coffees from several high-quality specialty roasters, including Charlotte-based Hex Coffee, Red Rooster Coffee (Floyd, Va.), Cirque Coffee (Tulsa) and Barista Parlor (Nashville). Each cup of fruit-forward coffee is hand brewed and prepared as a pourover, and the brew time is approximately four to five minutes.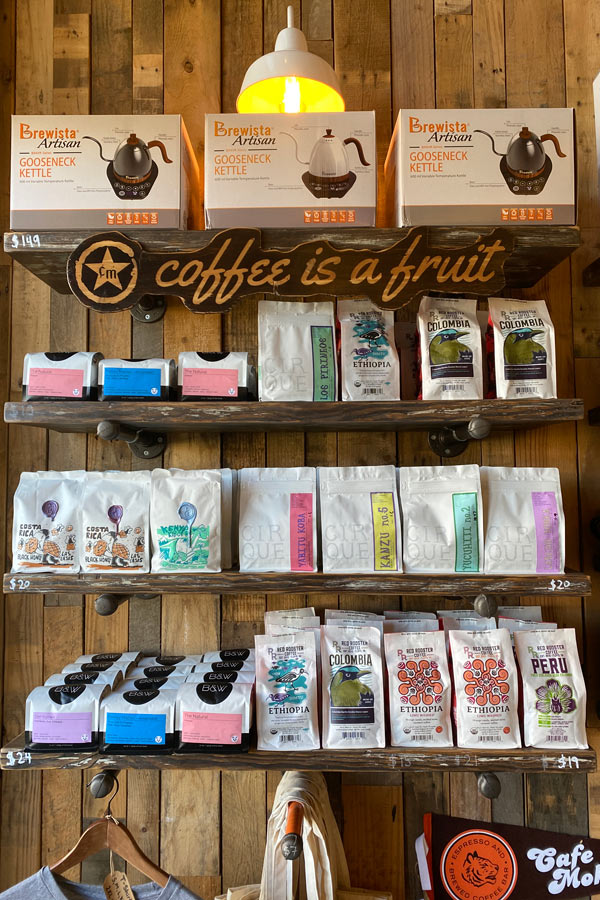 Cafe Moka also offers a variety of espressos, lattes, hot or iced teas, hot cocoas, creamy smoothies and kids' beverages. Several years ago, the brothers decided to outsource their food offerings. At the Waverly location, they carry pastries from Charlotte-based Whisk & Wood Bakery, which delivers cookies, scones, loaves, donuts and muffins to coffee shops around the city.
"A locally owned coffee shop was on our wish list early on with Waverly, and Cafe Moka has exceeded our expectations, quickly becoming one of the best independent coffee shops in the city," said Bonnie Little, who oversees property management at Waverly for Childress Klein.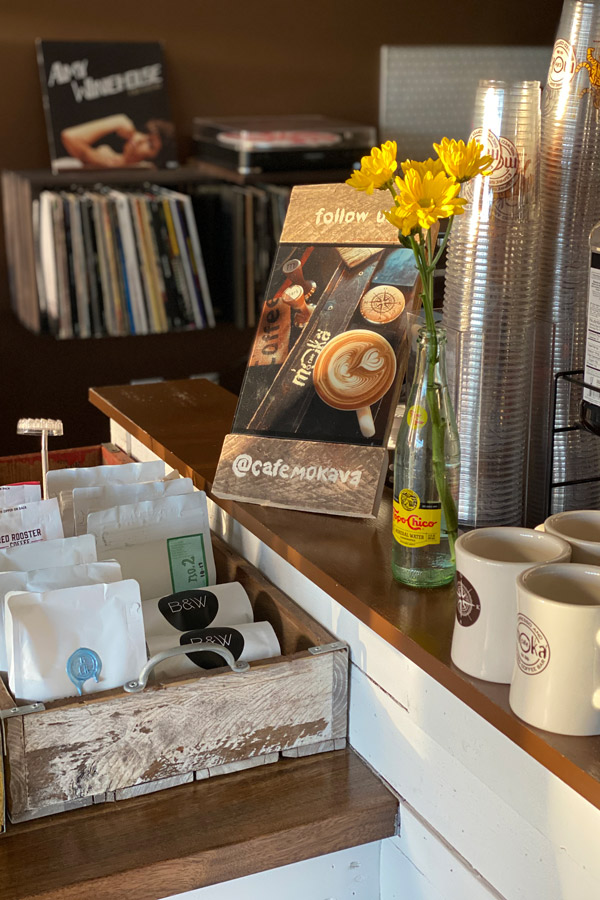 Rowman says that Cafe Moka has resonated with customers who care about quality and consistency, and many have developed personal relationships with the store's baristas.
"With our regulars, our baristas will start making their drinks when they see them walking down the sidewalk," he says. "People that experience Cafe Moka absolutely love it."
Find out more about Cafe Moka at www.cafemoka.us or follow them on Facebook and Instagram.
Featured drink: Aztec Moka, an espresso drink made with dark chocolate, cinnamon, cayenne pepper and steamed milk