Leenie Rae owner Arlene Cook did not always envision opening her own boutique. With an undergraduate degree in Broadcast Communication Arts and a teacher's credential in Elementary Education, Cook has worked as an on-air newscaster, educator and editor. This California native and proud single mom describes her entrance into the world of retail as "a complete fluke."
After a car accident that later led to the end of her career as an editor, Cook began work at a boutique owned by a family friend. A newfound passion unfolded before her eyes. Cook always had a love for fashion, but she now found herself reading everything there is to know about starting a retail business and consulted frequently with a broker. Nine months later, Leenie Rae was born.
Leenie Rae is a contemporary boutique, carrying ready-to-wear designers that offer customer quality and comfort. Leenie Rae always places the customer at the fore – from sourcing goods to greeting every visitor with a smile, providing truly excellent customer service remains Cook's priority. "The vision I have for my business is to continue learning about my customers' fashion needs, wants and likes, and provide them with the service they deserve," says Cook.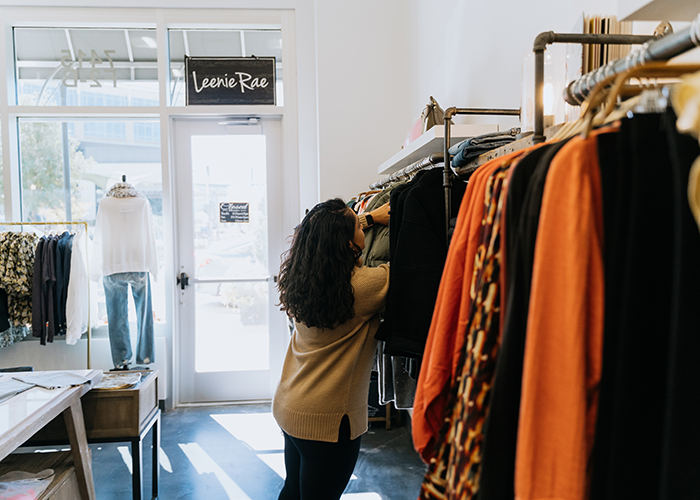 Sustainable consciousness helps further set Leenie Rae apart from the rest. The boutique proudly carries brands that use organic materials and vegan dyes, seeking to avoid toxic chemicals and synthetic materials that often result in irritation.
"I try to hit all the likes and wants for customers, as well as Mother Earth, so I do my best to curate the store with both in mind," Cook says.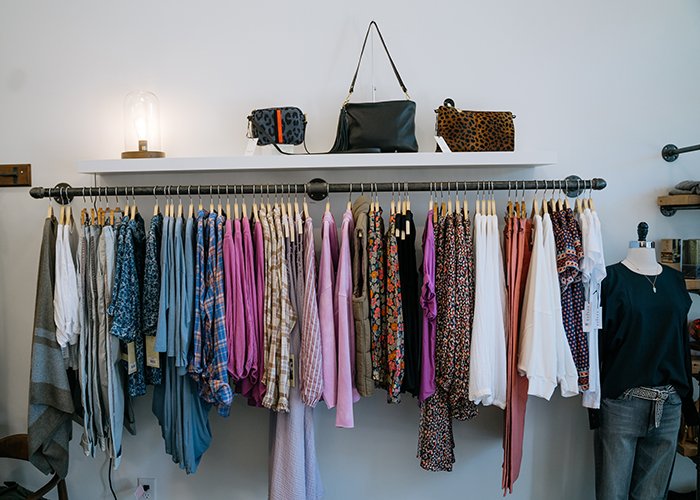 Leenie Rae carries a vast assortment of gorgeous clothing. With best-selling offerings that include Mother Denim, Clare V., Velvet and so much more, excitement builds as Leenie Rae prepares for Pre-Fall/Fall 2022 collections.
"I'm super excited for Pre-Fall/Fall 2022. I think people will be shocked that bright but dense pinks will accompany the usual fall colors," Cook reveals. "The trend will mostly be features in the sleeve of tops and dresses. Look for volume, whether it's a raised shoulder or a voluminous sleeve. Regardless, it's all about the sleeve!"
Leenie Rae is proud to be situated within the Waverly community. From the meeting of customers to the support provided by Waverly team members, Leenie Rae describes their experience at Waverly as being "extra special."
For more information about Leenie Rae, visit www.leenierae.com or follow them on Instagram or Facebook.