Mainstream Boutique founder Marie DeNicola started the shop from the trunk of her car as a "trunk" show, using her education in marketing and experience as a buyer in the fashion industry to turn Mainstream into a multi-million-dollar business, with franchise locations in 23 states across the country. It was even featured on the Oprah Winfrey Show.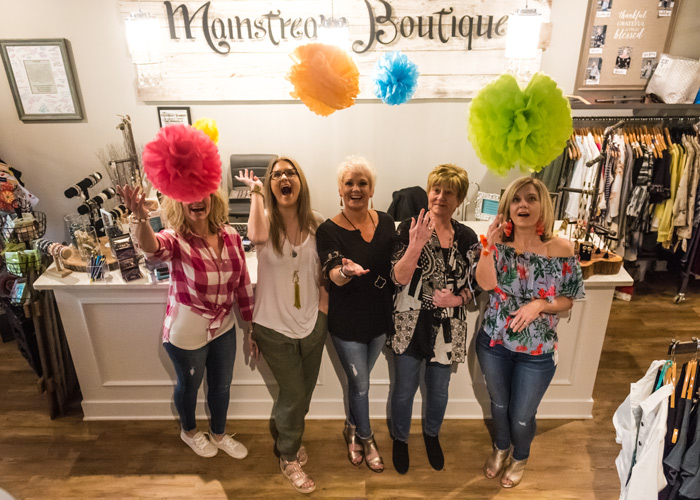 Mainstream is a multi-generational boutique offering a shopping experience that can be shared by daughter, mother and grandmother, with a wide price range to accommodate every individual.
Dawn Talley, owner of the Waverly franchise, which opened in 2017, was raised in West Virginia, but has lived in Charlotte for 30 years.  Prior to opening Mainstream, Dawn worked in the corporate world in finance and risk management.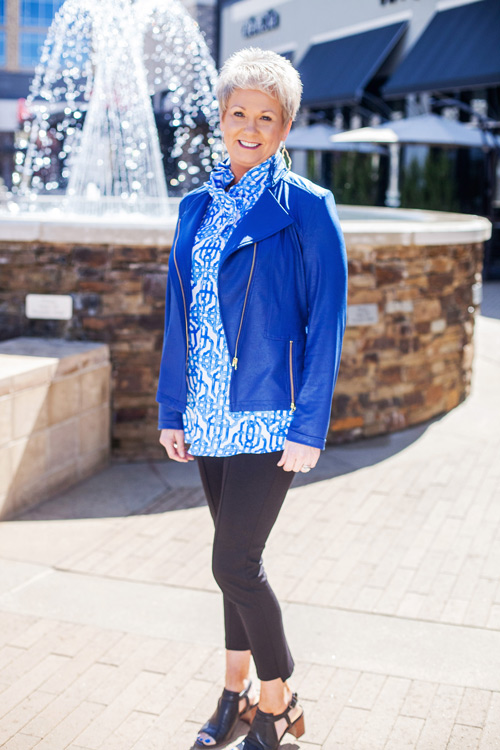 Approximately 17 years ago, Dawn happened upon Mainstream Boutique at the Southern Women's Show in Charlotte. She continued to shop the trunk shows and when Mainstream decided to franchise, she would drive to Winston-Salem to shop at the first brick and mortar store. When Dawn heard they were interested in the Charlotte area, she made the decision to open her own.
Dawn says that she wants to make a difference in someone's life and is passionate about lifting customers up and making them feel beautiful. "It is truly amazing to see the excitement on a lady's face when you put her in just the right outfit," she says.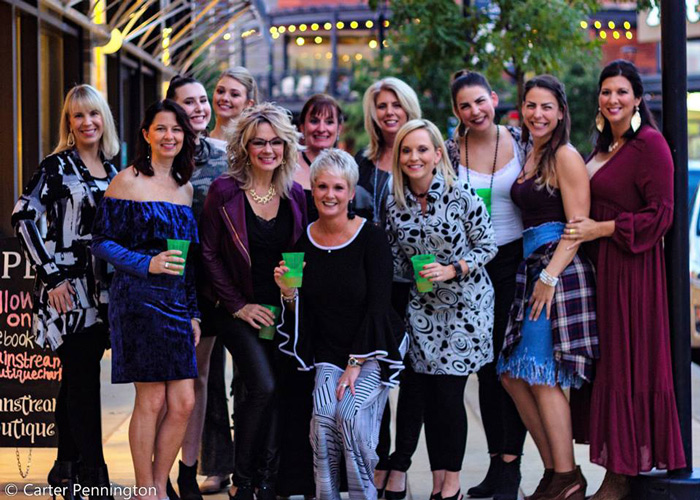 Her decision of opening a store at Waverly came from wanting to be close to her home as she knew she would be spending most of her time at the store. The flexibility of being right off of I-485 was also attractive to accommodate customers coming from South Carolina and the University/Mooresville/Lake Norman area.
"We love having Mainstream Boutique as one of our many fashion boutiques at Waverly," says Bonnie Little, who oversees property management at Waverly for Childress Klein. "No matter your age, you can always find that perfect piece at Mainstream Boutique.
For more information about Mainstream Boutique, visit www.mainstreamboutique.com or follow them on Instagram and Facebook.