Long revered for its vast wine selection, Foxcroft Wine Co. in Waverly is also known for its food offerings, ranging from tapas to seafood to steak. The restaurant recently released a brand-new menu, featuring the delectable cuisine of Head Chef Will Peterson, who's been with Foxcroft for more than two years.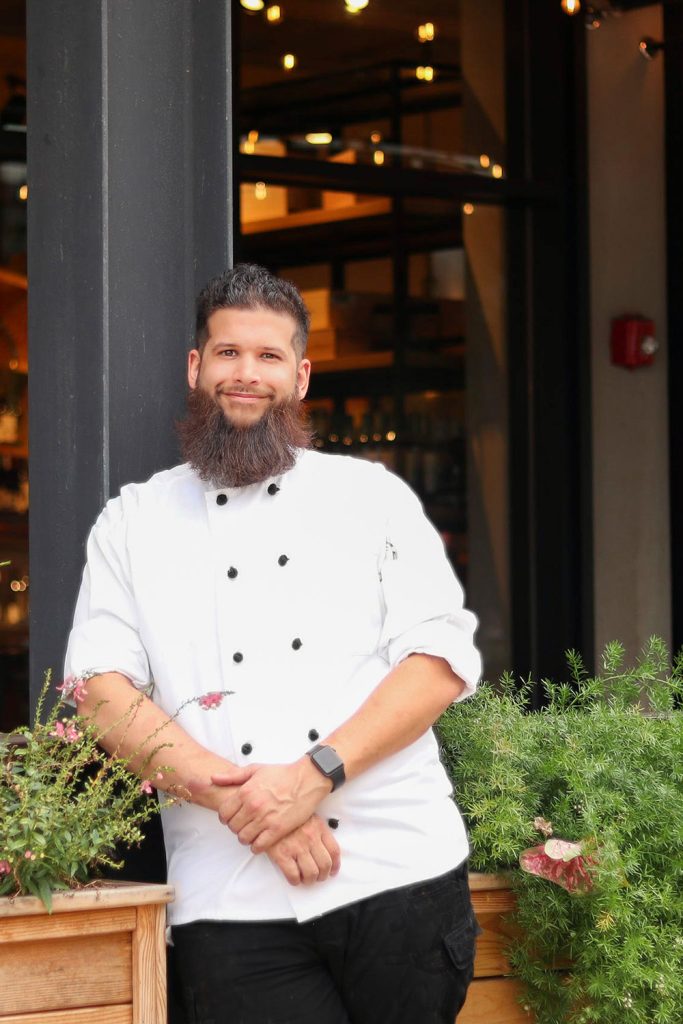 Chef Will spent his childhood cooking in the family kitchen with his mom and cooking and baking with his grandmothers. As a graduate of Johnson & Wales University, Will's culinary journey has always been centered on cooking meals for friends, family and loved ones and how his food brings people together.

Enjoy Foxcroft Wine Co.'s new menu for the next few months. Among the new items are:
Foxcroft Salad, featuring local greens, dried apricots, spiced pecans, gorgonzola and champagne vinaigrette
Burrata with fig and bacon jam, arugula, white balsamic and grilled crostini
Josper Grilled Octopus served with crispy polenta, blistered tomatoes and Calabrian vinaigrette
Mushroom and Truffle Tagliatelle with local mushrooms, truffles, cream, herbs and topped with fried shitake mushrooms
Seared Scallops paired with roasted winter squash, cauliflower puree, mint chimichurri, orange and garlic chips
Josper Grilled Pork Chop with braised cabbage, sage spaetzle and whole grain mustard jus
Old favorites, including the Burger and Truffle Fries, continue to be a part of Foxcroft's menu.
Foxcroft Wine Co. features wines by the glass from across the world in a variety of styles. Staff is very knowledgeable about each wine and can make recommendations for guests based on their preferences.
Wine can also be tasted in 2 oz. tasting pours to try new wines or guests can even build their own wine flight. Preselected wine flights grouped by a common region or theme are also available.
Foxcroft partners with wine makers in California, Oregon and France on their own label of wine produced for the by-the-glass program. House brands on the by-the-glass list right now include:
Bourgogne Blanc (Chardonnay) Cuvee des Renards
Pinot Noir Correspondence
Bourgogne Rouge (Pinot Noir) Cuvee des Renards
Cremant de Bourgogne Cuvee des Renards
Rose of Pinot Noir Correspondence Wine Co. "Glencoe"
Foxcroft Wine Co. Waverly is located at 7416 Waverly Walk Ave., Suite H-1A in Charlotte, near The Terrace. Hours are Tuesday to Thursday from 12 to 10 p.m. and Friday and Saturday from 12 to 11 p.m. with the kitchen open from 5 to 9:30 p.m. The restaurant is closed Sunday and Monday.

For more information, visit their website or connect with them on Facebook and Instagram.