Jon Dressler and his wife, Kim, are no strangers to mixed-use developments. The couple's first three restaurants — two Dressler's locations and Dogwood Southern Table and Bar — opened at Birkdale Village in Huntersville, the Metropolitan development in midtown Charlotte and Sharon Square in SouthPark. So when the opportunity arose to open a new concept at the Waverly mixed-use community in south Charlotte, the Dresslers were all ears.
"Being surrounded by a hotel and two office towers is an enticing factor," says Dressler, whose Rare Roots Hospitality restaurant group opened The Porter's House at Waverly in early 2017. Just as compelling, he says, was the opportunity to bring a steakhouse concept to an area that wasn't oversaturated with restaurants.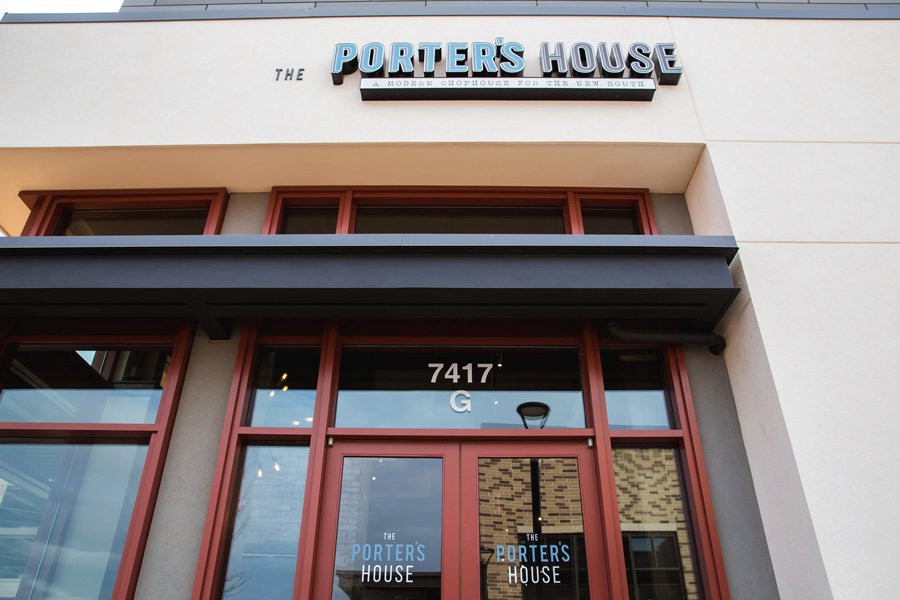 "We had never done a steakhouse," he says. "There's a lot of areas of Charlotte that are heavily laden with steakhouses, but certainly not in south Charlotte."
While Waverly has brought a bevy of new dining options to south Charlotte, The Porter's House — its tagline is "a modern chophouse for the new South" — was a buzzworthy addition that continues to draw patrons from across the city.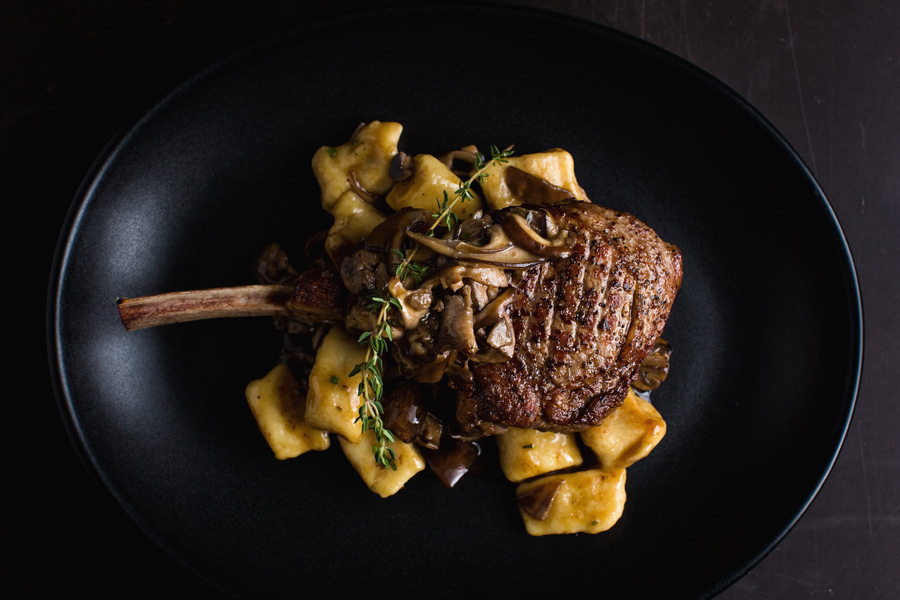 "From day one, the execution by the Dresslers and their team at The Porter's House has been an important ingredient to the success of our retail mix at Waverly," said Bonnie Little, who oversees property management at the community for Childress Klein.
The restaurant's menu includes a variety of appetizers including tuna poke over crispy rice with ginger mustard sauce and pimento cheese beignets with bacon aioli, a signature 36-ounce prime porterhouse steak, plus seafood, chicken, pasta dishes and a 300-bottle wine list.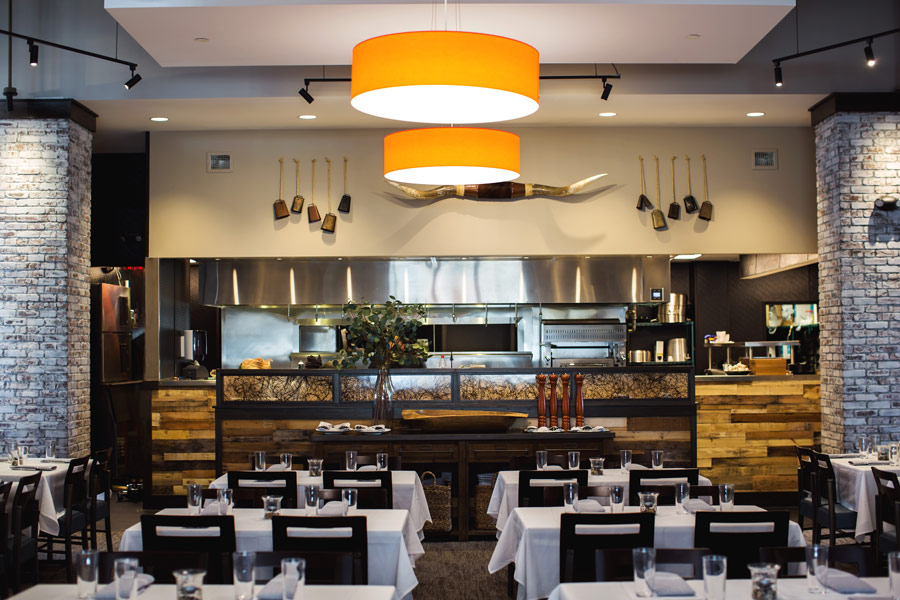 Dressler says while the steaks at the Porter's House are the best money can buy, he also gives his staff high marks for their execution on the restaurant's seafood entrees.
"The creativity of the chef comes through in the seafood dishes," he says. "Those change seasonally, and our restaurants feature local farmers, so what they're growing in season is what we put on the plate for a set."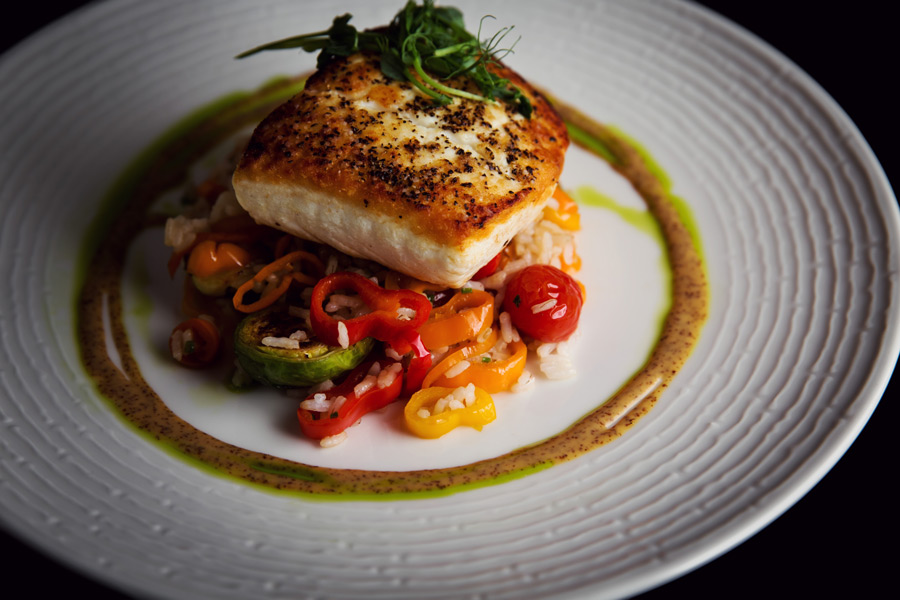 The restaurant's cocktail menu doesn't lack for creativity, either. The "Prisoner Manhattan," for example, features The Burning Chair bourbon and Matthiasson vermouth added to a barrel primed for a week with The Prisoner red wine and brandy. The Porter's House has a variety of Old Fashioned and barrel-aged cocktail recipes, and take heed, bourbon lovers: Dressler says the restaurant now has the largest bourbon collection in the city. Order the "Big Blind Theory" and the bartenders will hand-select two bourbons for a blind taste test against Blanton's Bourbon (if the hard-to-find bourbon brand is available, that is).
"The bartenders that we have there have all been there since day one," he says. "It's the best program and best continuity of any bar we have."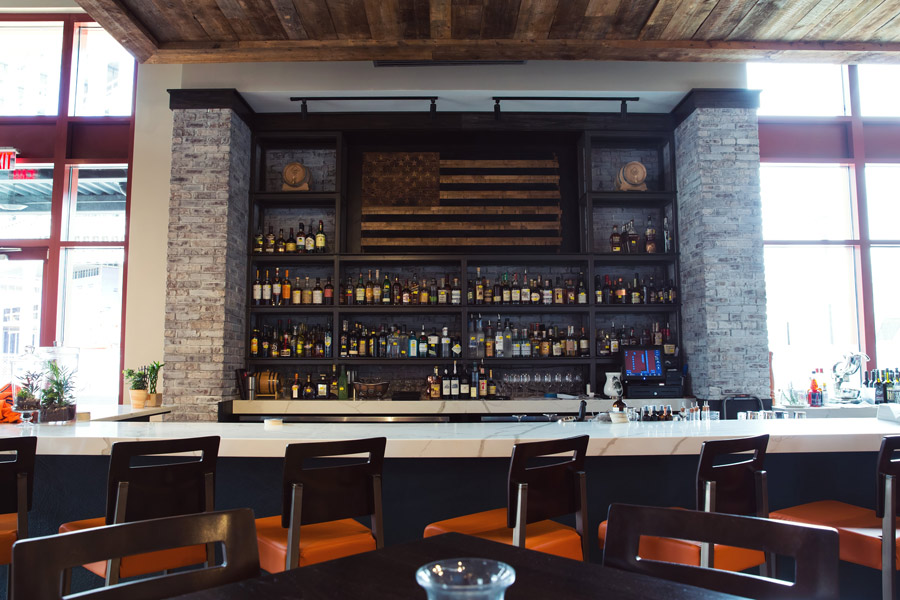 Last but not least, the restaurant's "Mom's Cheesecake" has a following of its own and was named one of 10 must-try Charlotte dishes by former Charlotte Observer food editor Kathleen Purvis earlier this year. The fluffy, handmade dessert is from a recipe by Jon Dressler's mother, Joan.
"It's exceeded my expectations," Dressler says of the reception that The Porter's House has received at Waverly. "It seemed like there was a definite need for some new dining options in the area. We were happy to fill that void."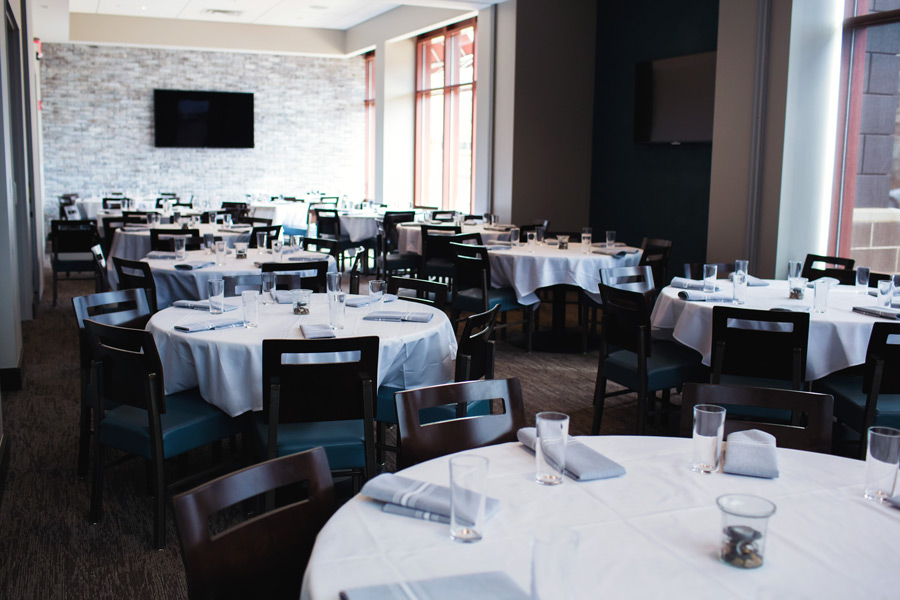 Find out more about The Porter's House at http://theportershouse.com, or follow them on Facebook and Instagram.