TIFFS TREATS
BLACK FRIDAY 11/29: With this $6 off code a dozen are only $10! CODE: FRIWAVE
This offer is for ALL DAY at both Tiff's Treats Uptown and Waverly Location. (pickup ONLY, online and through app)
Valid on online orders placed through our website or app, and picked up on November 29th. Not valid on walk-in orders, deliveries or special events. Coupons cannot be added to existing orders or combined with any other coupon or promo gift card.
---
FABRIK
BLACK FRIDAY 11/29: 30% off storewide, 20% off SPANX
BLACK FRIDAY WEEKEND 11/30-12/1: 20% off storewide
---
SCOUT & MOLLYS
BLACK FRIDAY 11/29:  30% off entire store from 9am-noon (excluding Blender Bombs). Buy one, get one half off from noon-7pm
SMALL BUSINESS SATURDAY 11/30: Buy one, get one half off, all day, 10am-6pm
Cyber Monday 12/2: 25% off any IG posted items
---
IVY & LEO
BLACK FRIDAY 11/29:
8am-10am- 30% off purchase
10am-12pm- 25% off purchase
12pm-close- 20% off purchase
---
CHARLOTTE PEDIATRIC DENTISTRY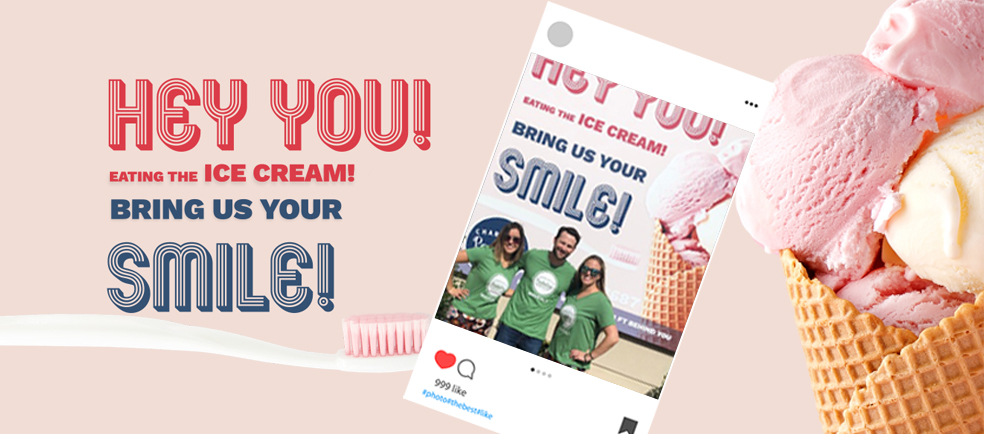 Show Us Your Smile and Win! Charlotte Pediatric Dentistry is giving away a $200 Amazon gift card! They want to make the holidays a little brighter while giving you the chance to experience all that Waverly has to offer. Learn how to enter our #AllSmilesAtWaverly contest to win a $200 Amazon Gift Card by clicking here.
---
HAND & STONE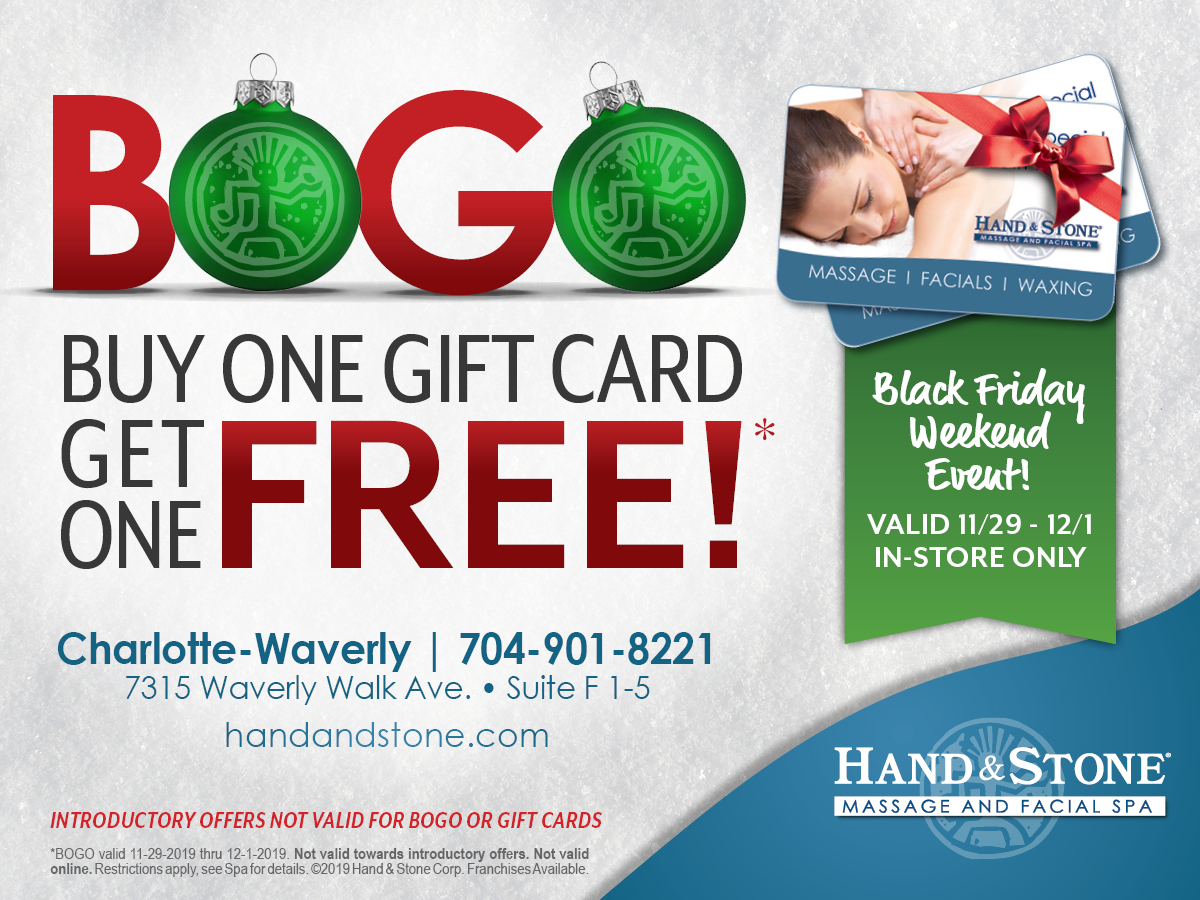 ---
MODERN SALON & SPA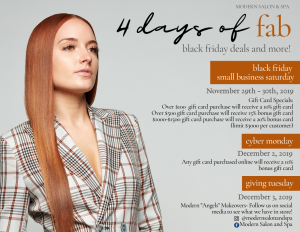 ---
CYCLEBAR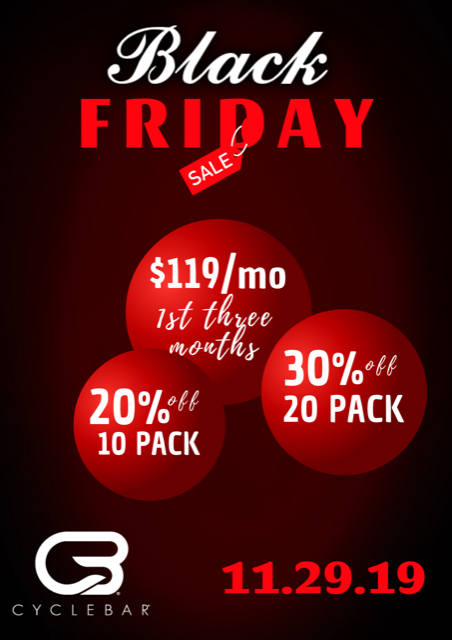 ---
THE INVIGORY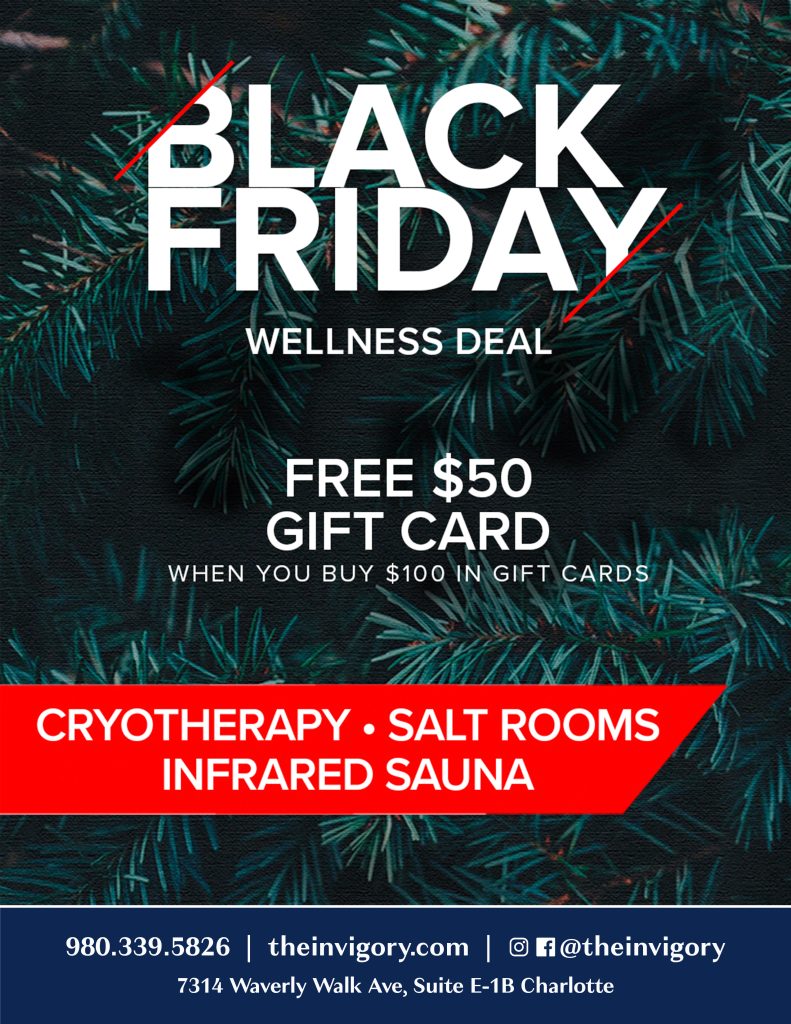 Buy one $100 gift card, and receive one complimentary $50 gift card. Offer valid Monday, November 25th through close of business on Monday, December 2nd.
---
URBANE SOUTH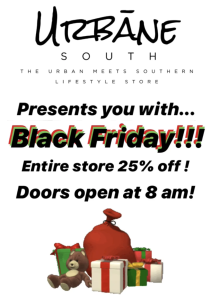 ---
THE LASH LOUNGE